Architectural Design & Development Process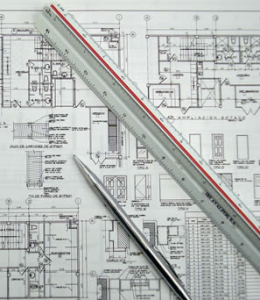 Midcoast Home Designs follows a five phase design and development process:
Preliminary Designs (Floor Plans, Interior & Exterior 3D pictures and walk-thru's, Elevations)
Design Development (Finalizing Plans with Specifications)
Construction Documents (Final Floor Plans, Foundation Plans, Cross Sections, Schedules, Elevations)
Bidding (Contractor Interviewing for Estimate and Budget Approvals)
Construction Project Management
Midcoast Home Designs is dedicated to designing affordable, beautiful and useful structures. We offer design services for residential homes and projects and small commercial projects that allow us to work very closely with our clients.
During your first appointment, we get to know each other and tour your home. We tour your home together for two reasons. One, if you're designing a new home we want to see & feel how you live. Learning about your everyday activities and lifestyle allows us to produce a functional home that meets all your needs and aspirations.
Two, if your remodeling your home we need to inspect your home structurally, and take the necessary measurements inside & out along with photographs. We ask a lot of questions in order to understand the needs of you and your new home or project. Then we define your project; including your goals, budget, and timeline. The recommendations we make during this initial consultation often lay the groundwork for the entire project.
When starting a design relationship with a new client we first take our client's needs, desires and budget into consideration. This ensures a productive and affordable design and development process.
You can hire Midcoast Home Designs to design the home of your dreams using a collaboration of ideas or we can develop construction documents of your own design.
We Ask Questions
How long do you plan to live in the home?
What features would you find most useful? Least useful?
Do you have children and how do their activities integrate with yours?
What area or aspect of your space is your least favorite? Why?
Do you entertain often? How many people in the average group? Is your entertaining usually formal or informal? Does your entertainment often extend outdoors?
Do you prefer a quiet, cozy atmosphere or an open, modern one?
How does natural lighting affect your comfort in various spaces in your house?
Do you have a handicap or need a specific way of "Easy Living"?
Contact us today about your design project— the size, location, and what you hope to accomplish. Returning phone calls within 24 hours is a practice, not an attempt! We look forward to working with you and making your dream home into a reality.
var _gaq = _gaq || []; _gaq.push(['_setAccount', 'UA-26121078-1']); _gaq.push(['_trackPageview']);
(function() { var ga = document.createElement('script'); ga.type = 'text/javascript'; ga.async = true; ga.src = ('https:' == document.location.protocol ? 'https://ssl' : 'http://www') + '.google-analytics.com/ga.js'; var s = document.getElementsByTagName('script')[0]; s.parentNode.insertBefore(ga, s); })();